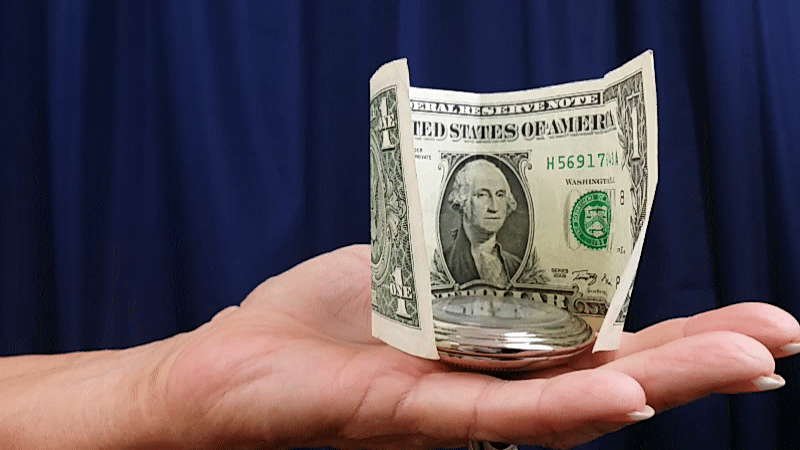 You introduce your pocket watch & shield it from view using a $1 bill.  A spectator writes down any time and keeps his selection hidden. A moment later you blow the bill away to reveal the randomly selected time.  Once the watch is placed on the table, you do not touch it!  It can even be done in spectator's hand! — see above video and photo below. Could this be real magic? 

Guys, don't think twice. Just pick this deal up and we promise you'll thank us for doing it. It's that strong!
Save up to $116 during our Grand Opening. Limited Quantities.
Click HERE for pricing, for more information, and to order.