Description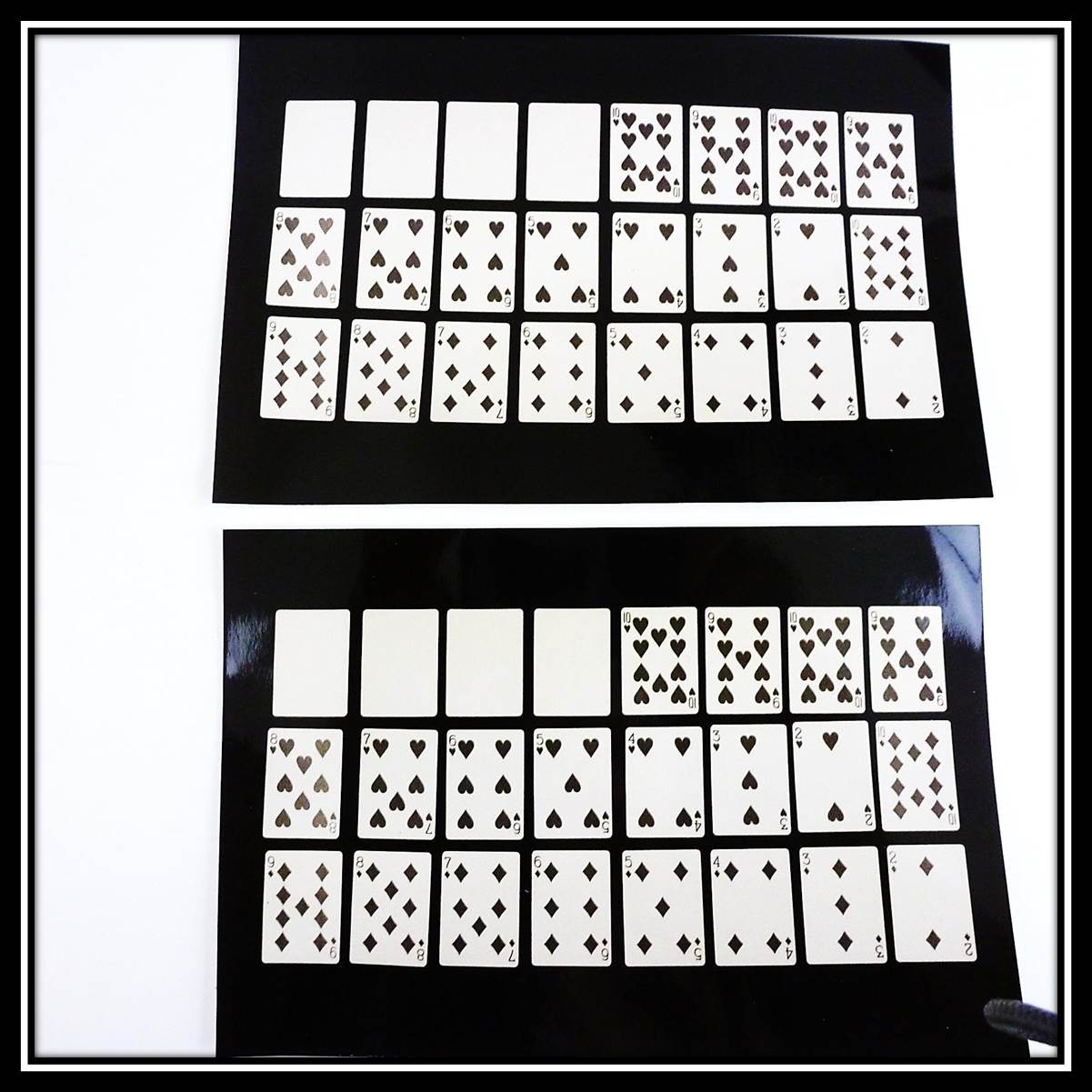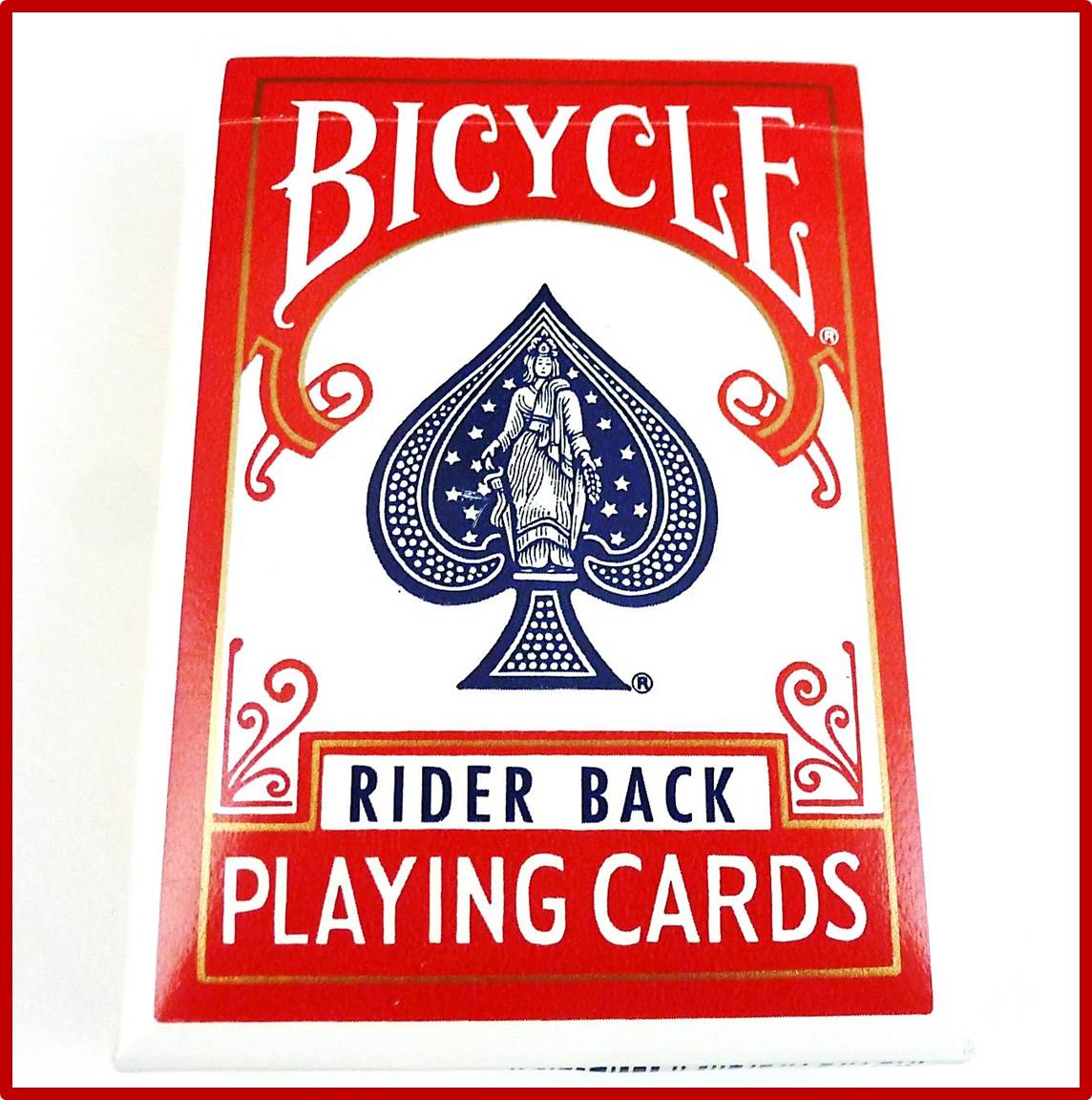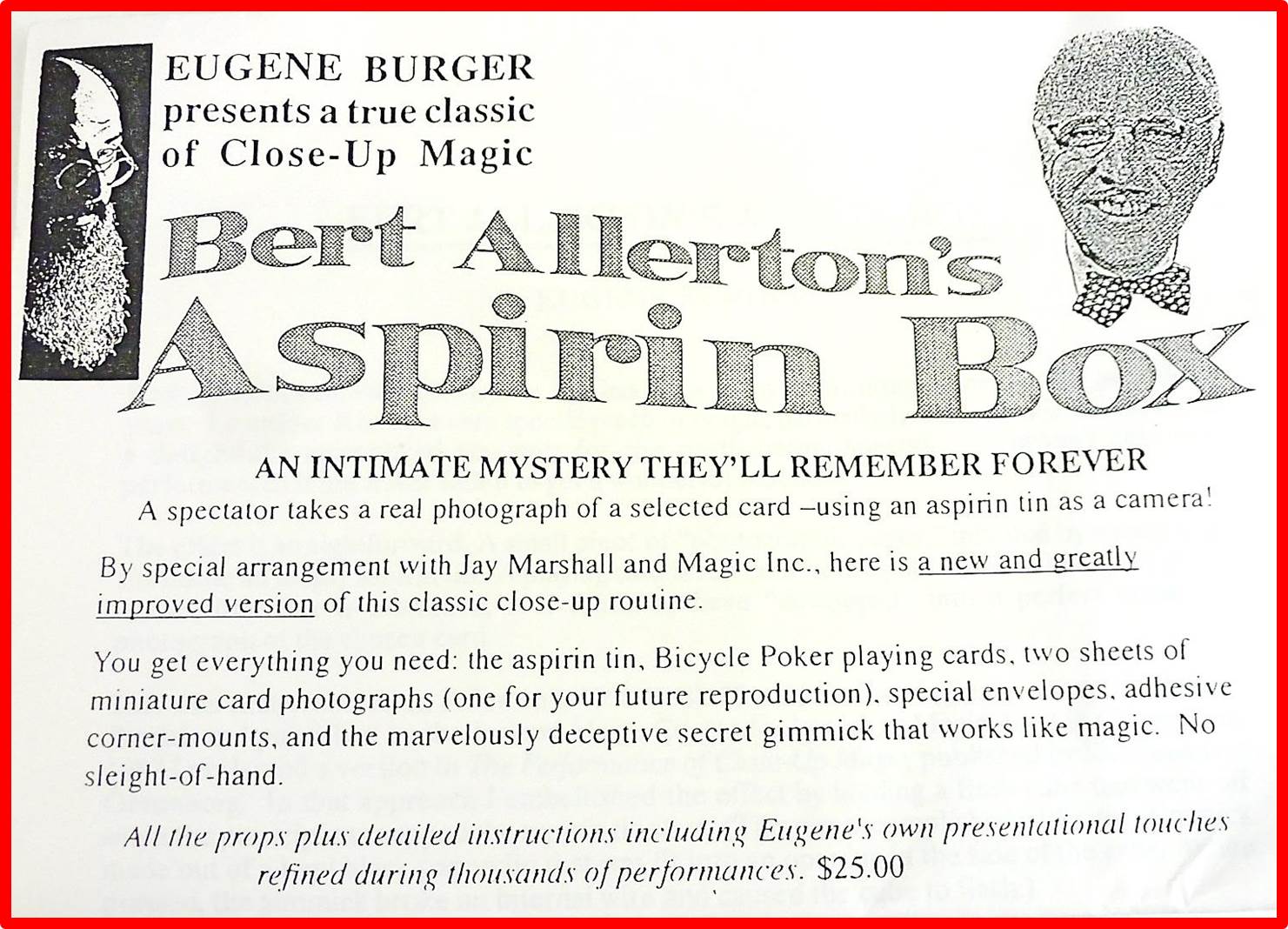 You get everything you need: Bicycle Poker playing cards, a miniature camera that "flashes", two sheets of miniature card photographs (on for future reproduction), special envelopes, adhesive corner-mounts, and the marvelously deceptive secret gimmick that works like magic. No sleight of hand needed. Detailed instructions including Eugene Burger's own presentation touches refined during thousands of performances.


Allerton's Aspirin Box

Bert Allerton's "The Aspirin Box" (originally titled "Spirit Cartography") is a later variation of the Spirit Photography Card Trick and Photographic Coins. It was first published in Bert Allerton's The Close-up Magician by Robert Parrish, 1958, p. 62. Allerton developed the trick with the help of Fred Braue in 1940 or early 1941, as documented by Braue in Hugard's Magic Monthly, Vol. 18 No. 12, August 1961, p. 139.

Eugene Burger's routine is a significant technical improvement over earlier versions. We consider it to be a special piece of magic, particularly because it concludes with a delightful personalized souvenir for the participating spectator. Through countless performances it has never failed to get a wonderful reaction.