Description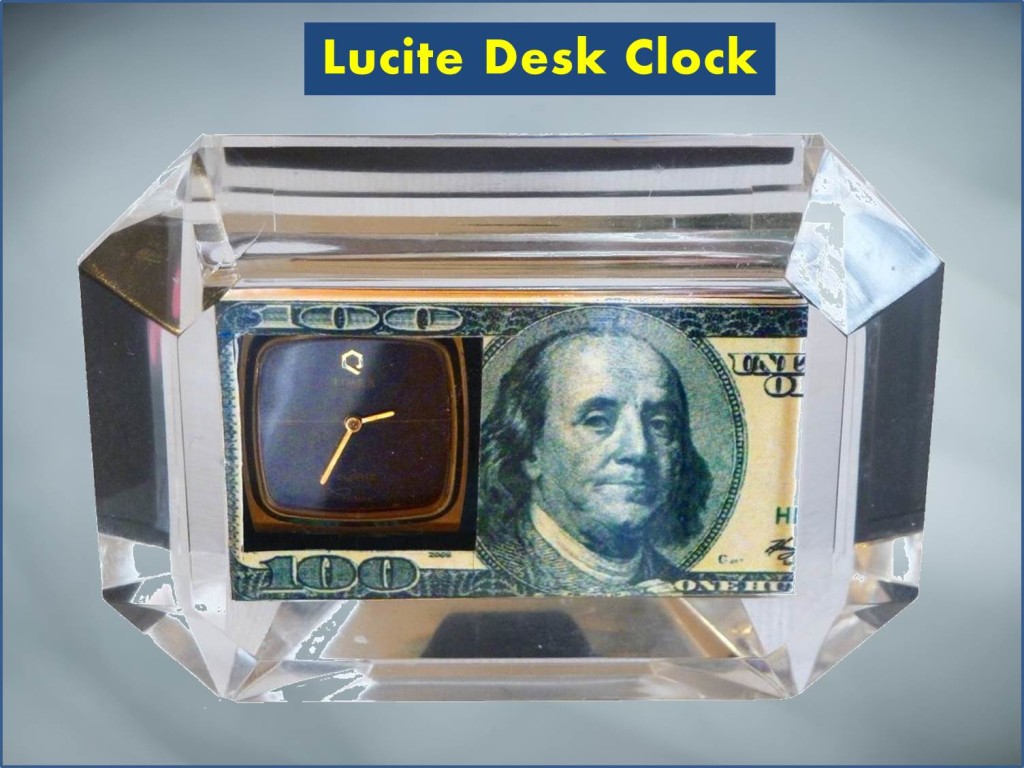 An impressive prediction effect for restaurants, banquets, or a business setting.
For restaurant work:  Performer asks if he can perform a few tricks that will take less than 5 minutes.  To avoid overstaying his welcome, he displays a desk clock. He quips: "If I go over 5 minutes, I'll give you $100 bucks. Fair enough?

After a few effects, spectator is asked to write down a time. Before closing, performer says, "I see I didn't go over 5 minutes. By the way, what time were you thinking of earlier?" Spectator states time, picks up clock, the times match. Terrific WOW moment!

Office Routine:  We all know how magic can sell products or services.  So why not "blow away" potential customers and clients who visit your office?  Relate how your product or service will save time – and "time is money". ($100 bill borders the clock)

Client  estimates hours & minutes (per day or hour) that your product will save him.  Imagine the reaction when perspective buyer views his time on your clock – and the times match. Unbelievable. It also reinforces the benefits of doing business with YOU!