Description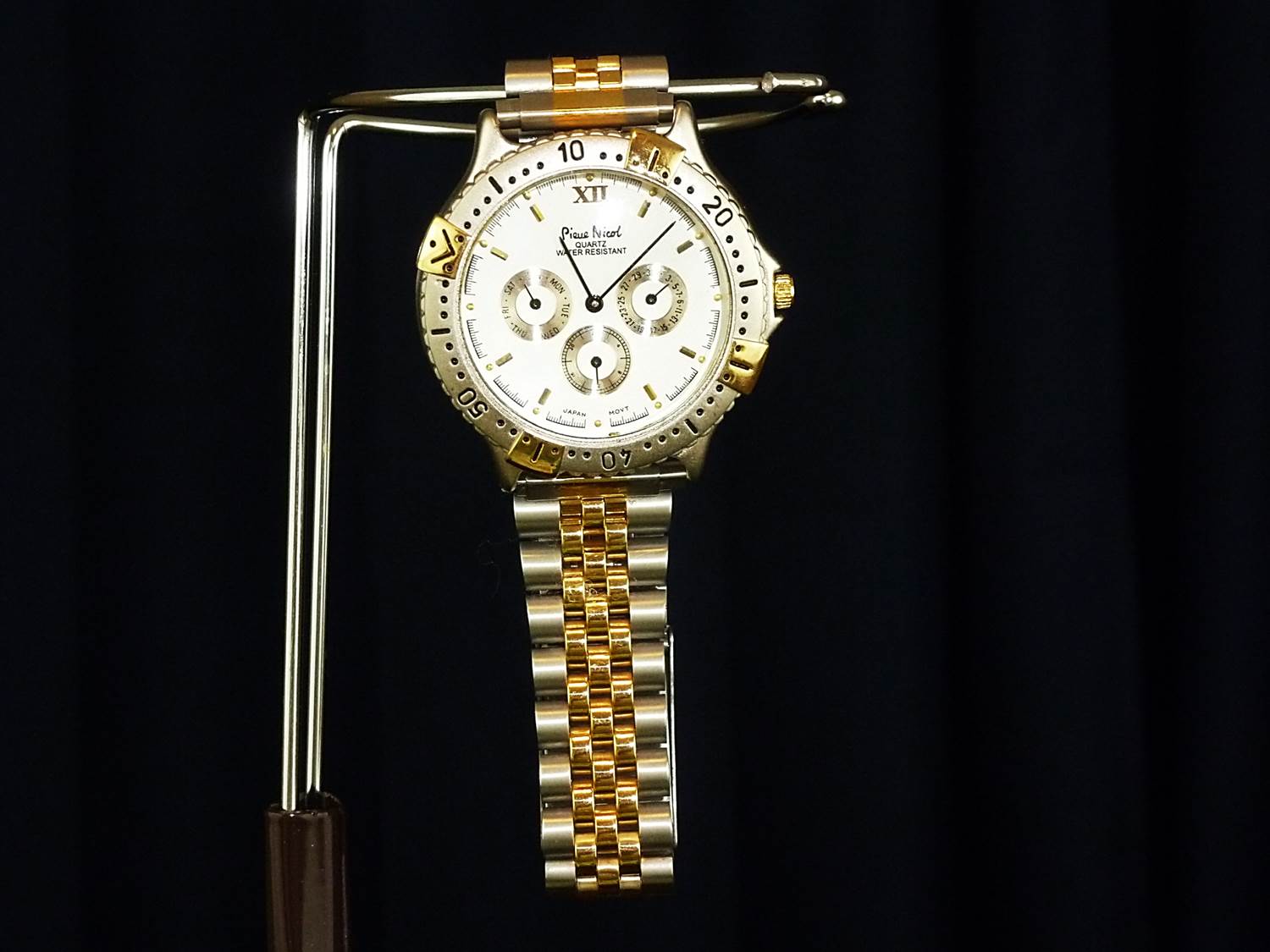 • Blown Away Watch Premier is an upscale stylish timepiece suitable for all closeup and stage settings. It can be held by the finger tips or with the timepiece nestled in your palm.
• It has a 45 second 'warp-speed engine'. This will help you routine your close-up effects at a brisk pace without 'waiting'.
• While 'fast', you also have control. Stop and start is a breeze. If you choose, stop 'short' — and then advance '1 unit at a time'. Easy to do. No awkward moves. You don't even have to look at the watch when doing this. This level of precision makes the Blown Away Watch Premier unique. But hitting the 'bulls eye' can also be done without the 'stop/start' feature and without touching the body of the watch.
• You don't have to hold it. Let the spectator do it. Mentalism is stronger when you don't touch anything.
• It's reliable. We eliminated things that could break or malfunction like external wiring, switches, etc.
•Limited production of 25 units. Only 3 available at this price. If you are in the market for a remarkable timepiece, now is the time to act. No rainchecks – No holds – No trade credits for this early bird Black Friday Deal

Satisfaction Guaranteed. 15-day money-back guarantee.
• Blown Away Premier Watch works with tons of accessories. Nail the time without 'touching' the watch.
You'll be amazed at our offerings that save you up a bundle of cash.

Check out these deals below. You'll be glad you did.


Links to all 'Premier' Discounted Packages
Premier Deal 1 – Save $44
Premier Deal 2 – Save $51
Premier Deal 3 – Save $66
Premier Deal 4 – Save $92
Premier Deal 5 – Save $119