Description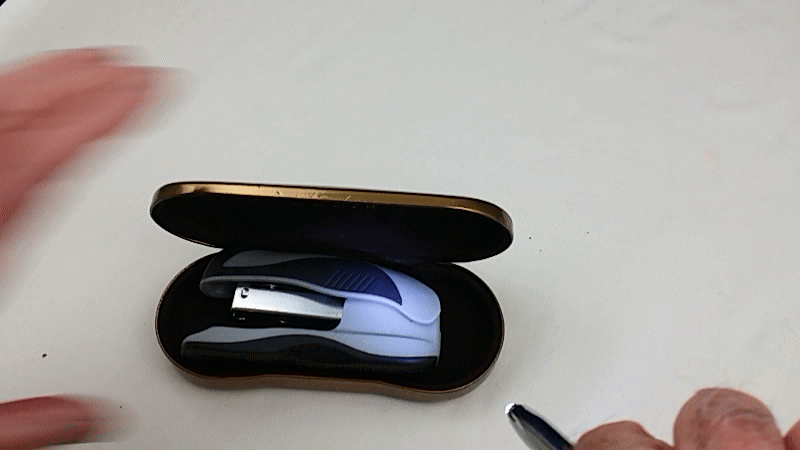 You'll Love This Pen
• Another method of doing Blown Away Without a Gimmicked $1
• Cleverly Hidden N52 PK Gimmicks
• More powerful than "kryptonite"
• Can do its 'job' from a distance
• Can be used as a utility gimmick
• Pen emits a bright light beam. Perfect for psychic routines, one-liners, stories.
• Light provides misdirection.
• It's a stylish writing instrument. Medium weight.
• Replaceable ink cartridge, batteries, bulb.
• Spectator can examine pen.
• Pen has a faint imprint on barrel for an authentic look.
Routine Quips & Ideas
Intuition is like a flashlight. It sometimes turns off but always switches on again. So how do you feel about your intuitive abilities today? Let's see if this light makes a difference.
Light represents truth. Watch my hand. I see you are following the light. People who do this are optimistic, & intuitive. So let's see if I'm right about you.
This is the flashlight of hope because I hope the batteries never need changing. Did you know it can move your thoughts into the realm of the supernatural? Shall we give it a try?
How many magicians does it take to change a light bulb? Answer: It depends on what you want it changed into.
Have you ever used a phone as a flashlight & hitting random buttons to keep it lit? I don't have that problem. The light from this pen can do things that'll blow you away. Let me demonstrate.
Powerful Magnetic Field

The pen is outfitted with 2 powerhouse PK's so it can trigger the watch up to 1.5″ away. That separation dispels any notion of skulduggery.






That's
MAGIC!